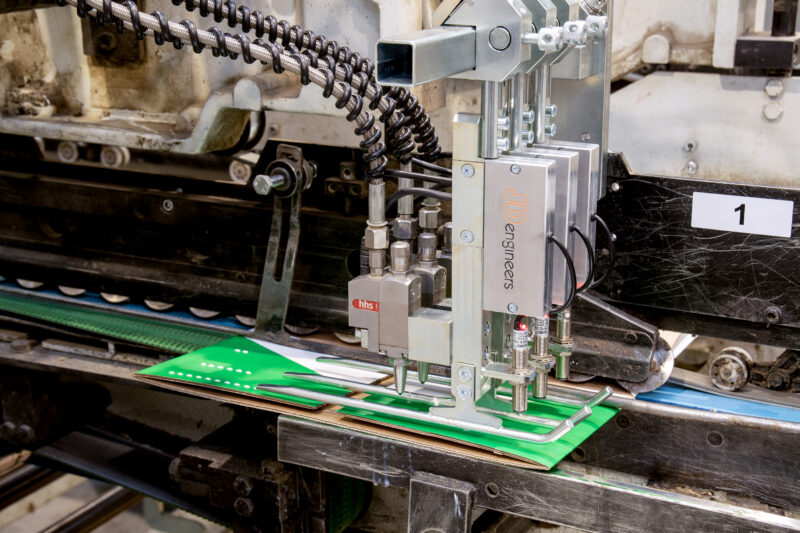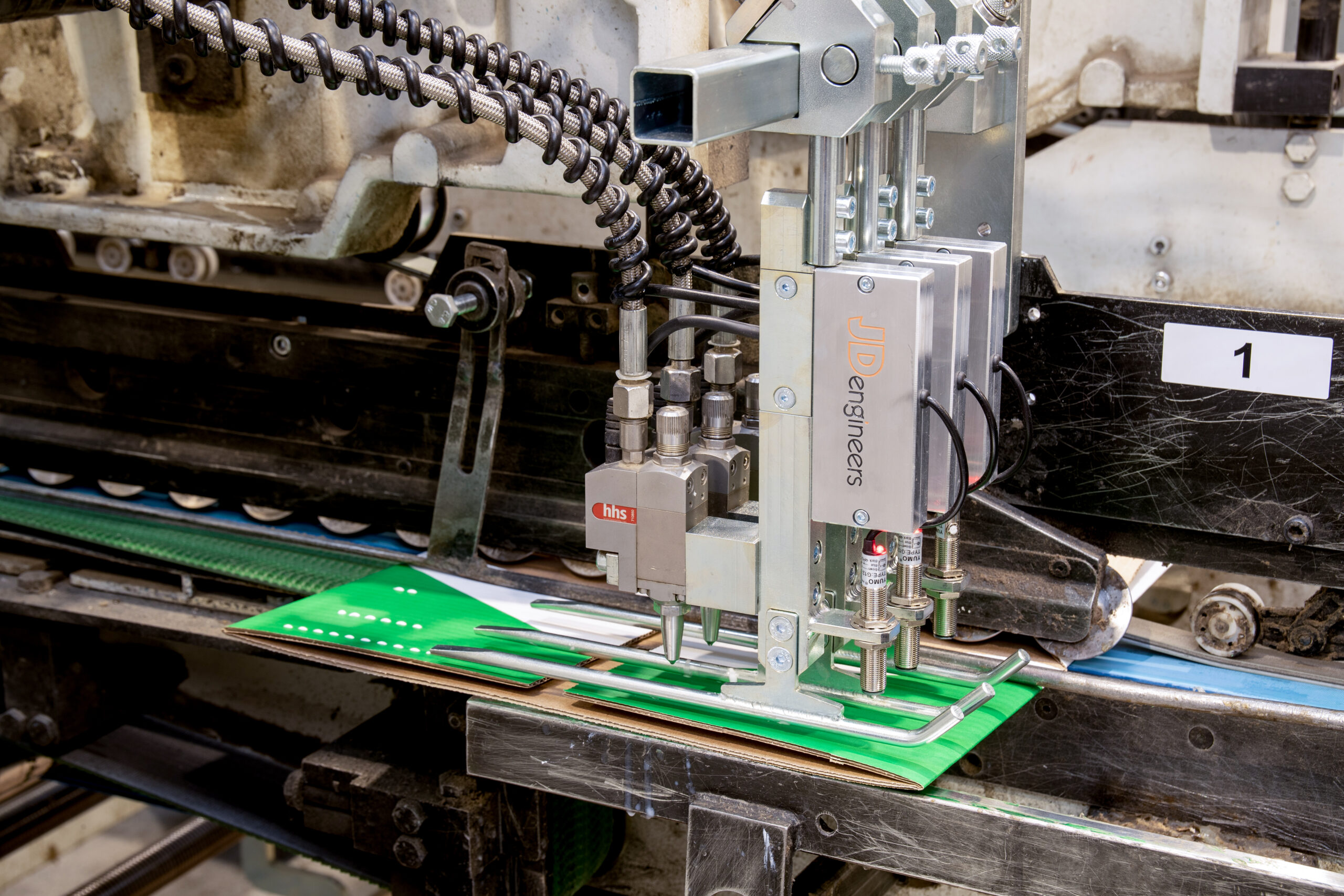 Share news
To expand our team, we are looking for reinforcement in the sales department. Are you commercial, adventurous, and results-oriented? Are you independent and proactive? Do you speak not only Dutch but also English and German? Then we at JDengineers would like to get in touch with you!
Organization
JDengineers, located in Joure (Friesland), has been active as a supplier to the corrugated cardboard and carton industry for more than 20 years. We have grown significantly through the development of retrofits for existing folding and gluing machines worldwide. Currently, we have a team of approximately 45 enthusiastic, dedicated, and experienced employees responsible for:
Modifications, retrofits, and software development.
Building and testing (new) machines.
Providing specialized service. With a wide range of services, products, and our own folding and gluing machine (the Tanabe JDBoxR), we can offer customized solutions to our international customers.
What does the role entail?
As an Account Manager (m/f) at JDengineers, you are the ambassador and face of the organization. You will be involved in various sales-related activities daily. This includes conducting market analyses, supporting the development of sales plans, and building a (potential) customer base by expanding your network through activities such as visiting prospects, maintaining relationships, and attending trade shows.
Your goal is to achieve the set targets and sales results while identifying opportunities. You will collaborate with the inside sales team to prepare quotes and ensure they reach the customer on time. Ultimately, you are responsible for filling our internal organization with exciting projects, such as upgrades to current systems and new production lines.
Here are some of your responsibilities:
Preparation Phase
Analyse the market.
Inventory accounts.
Co-responsible for creating a strategic sales plan.
Monitor market developments.
Verify provided information.
Prioritize requests.
Execution Phase
Perform (cold) acquisition by approaching and visiting prospects and customers.
Deliver company presentations.
Maintain relationships with existing customers.
Inform customers about new developments and products.
Attend trade shows.
Act as a liaison between the customer and the company.
Identify customer needs and provide advice.
Discuss the request with the estimator.
Provide sketches and descriptions for cost estimation.
Set margins within given guidelines.
Coordinate with the planning and preparation department.
Hand over the work to the preparer/project manager.
Other Responsibilities
Process orders in the ERP system.
Compare pre- and post-calculations.
Contribute to product/work process improvement and standardization.
Participate in team meetings.
Attend training to stay up-to-date.
You will work within a team alongside Inside Sales, Technical Specialists, Key Account Managers, and the Commercial Manager. In this role, you will report to the Commercial Manager.
Who are we looking for?
You are a true salesperson. You enjoy guiding a prospect through the sales funnel and closing the deal. You have no trouble with international travel. You work meticulously and keep all internal and external stakeholders engaged. All communication and negotiations should be conducted with tact, respect, and persuasiveness. You are social, enthusiastic, and energetic. Importantly, you have a strong affinity for our product and technology.
What do we require from you?
It is desirable that you have at least an MBO level 4 work and thinking level, supplemented with relevant sales courses. Good command of Dutch, English, and German in both speech and writing. A flexible attitude towards international travel.
What does JDengineers have to offer?
We are a growing organization that is continuously evolving. Currently, we are gradually building a foundation for our future. The role offers a lot of variety, independence, challenges, and responsibility. In this position, you can rely on an experienced sales team with a wealth of product and market knowledge. We offer compensation in accordance with the Collective Labor Agreement for Metal & Technology (metalworking company).
Could you be our new colleague?
If you are enthusiastic after reading this job description and wish to apply, or if you have any questions about the position or the application process, please contact us at 088-5521100 or email b.linders@jdengineers.nl  – Bram Linders (Commercial Manager).
Share news
More news
Another Tanabe JDBOXR state of the art specialty folder gluer ready to be shipped to the USA. […]
JD Engineers B.V. and C-TECH BV are joining forces to provide turn-key solutions for the folding and gluing process! Our cooperation is laid down in a document signed by Jasper Kruizinga of JD Engineers and Marco van Bekkum of C-Tech. By combining our knowledge and[...]
Not one, not two, but three new technicians join our team. A warm welcome to Hendrik Modderman, Tim van der Meijden and Stefan Dol. These gentlemen are not only the true representation of our organization, but also[...]